You cannot select more than 25 topics
Topics must start with a letter or number, can include dashes ('-') and can be up to 35 characters long.
README.md
Ansible - Role "SSO"
Rôle Ansible permettant de déployer un serveur "SSO" basé sur des composants Ory/Hydra.
Vue d'ensemble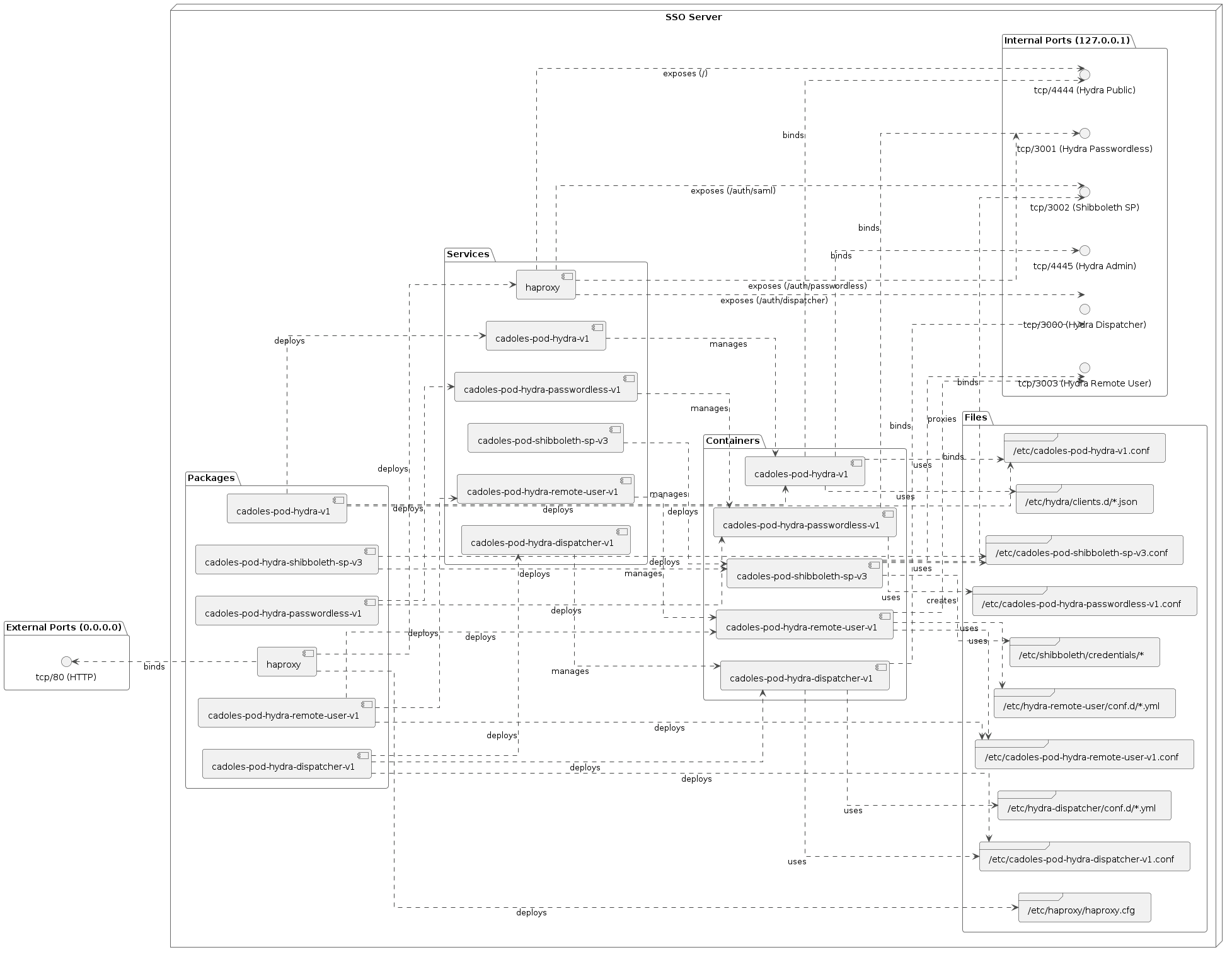 Voir les variables de personnalisation disponibles
Usage
Dans votre projet de playbook Ansible, créer un fichier requirements.yml contenant les éléments suivants:

---




- 

src

:

 

https://forge.cadoles.com/Cadoles/ansible-role-sso.git




scm

:

 

git




version

:

 

master




name

:

 

sso




Installer le rôle dans votre environnement Ansible

ansible-galaxy role install -fgr requirements.yml


Vous pouvez désormais appliquer le rôle sso sur les différentes machines cibles de votre inventaire Ansible.